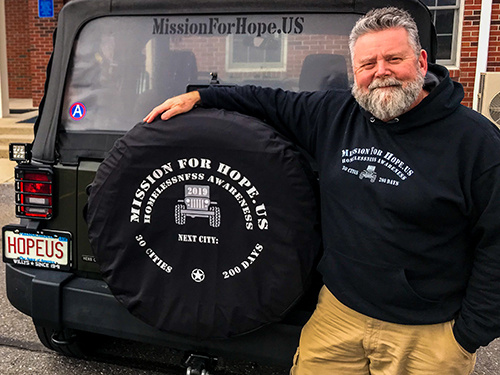 On June 9th of 2019 Leighton O'Connor will leave on a journey in his Jeep to visit 30 cities in the United States in 200 days which have the highest population of people experiencing homelessness. He will give out hygiene kits, water, fruit, baked goods and coffee 1-2 days of each week to 40-50 people each day. He hopes to partner with the Jeep community, shelters and churches in each city.


Purpose
Bring the awareness of homelessness to people who don't understand how people become homeless.

Encourage people to help homeless people in their own community.

Research current programs across the United States to see which programs have the most success in reducing homelessness and supporting the homeless.