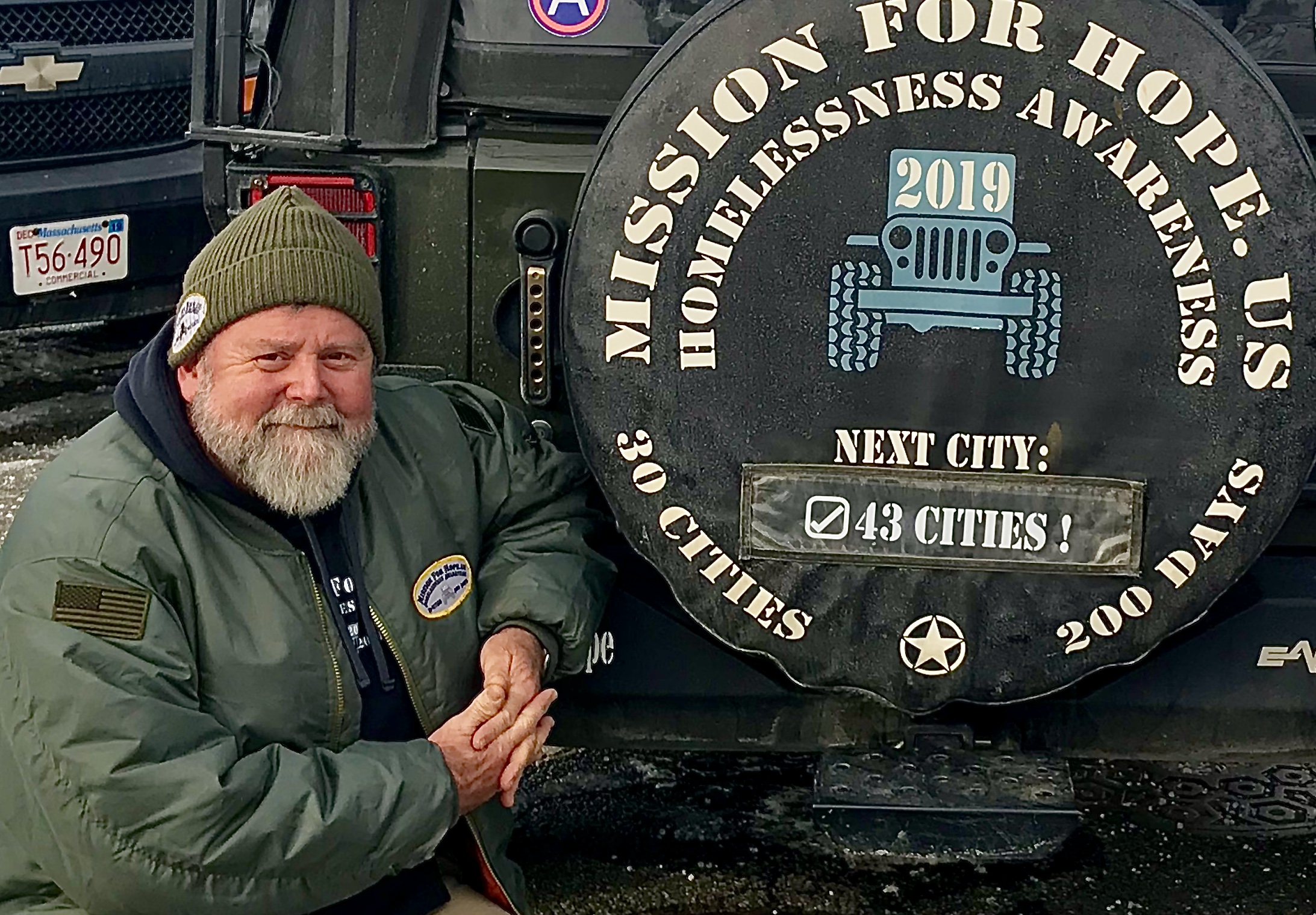 In 2018 Mission For Hope, Inc was founded by Leighton O'Connor to provide care for people who are experiencing homelessness and make people aware of the severe homelessness crisis which exists across United States. Their care includes distributing blankets, hygiene kits, clothing, food and water to people experiencing homelessness.
In 2020 and 2021 Mission for Hope, Inc provided care to hundreds of people experiencing homelessness in Boston and on the North Shore of Boston despite the challenges of COVID-19. In 2022 they continue to provide care to people experiencing homelessness which is desperately needed because of the pandemic.
In 2019 Leighton completed a six month trip in his 2-door 2015 Jeep Wrangler to 46 of the most homeless cities in North America. He traveled over 27,000 miles and partnered with local Jeep and off road clubs in each city to distribute thousands of blankets, hygiene kits and also distribute clothing, food, and water to people experiencing homelessness.
On June 5th of 2022 ​Leighton will continue ​on ​his mission and will be traveling to 50 cities in North America to help the homeless. His journey will take him over 30,000 miles for 300 days. He will partner again with the Jeep, overland and off road community to get needed items to the homeless. Leighton's outreach stops have been pre-planned and scheduled with his volunteers in each city from June 2022 through April of 2023. Leighton will start his trip in Lynnfield, Massachusetts on June 5th and invites you on his journey for 9 months. He welcomes your support and prayers for this long but very rewarding journey.